TMJ Treatment / Teeth Grinding
Feel Better Soon With TMJ Treatment in Fitchburg
With over 30 years of advanced dental training, Dr. Brian McDowell has helped many of his patients relieve their TMJ pain. If you're suffering from jaw pain and tenderness, jaw popping, headaches, and neck or shoulder tension, we can provide the help you need. TMJ treatment in Fitchburg with a small oral appliance can: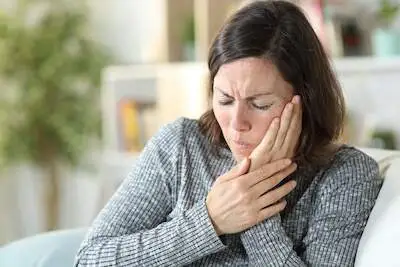 Eliminate your nagging jaw pain
Stop jaw popping when you open and close your mouth
Get rid of your unexplained headaches
Prevent you from grinding your teeth
Relieve tension in your shoulders and neck
Make biting and chewing comfortable again
Help you feel more relaxed all over
What Is TMJ / TMD Treatment?
TMJ treatment involves treating pain and other symptoms of irritated jaw joints, or TMJs (temporomandibular joints). Dr. McDowell uses a program called BioPak to analyze your facial muscles. From the data gathered from this program, we can have a custom oral appliance made for you that will rest comfortably in your mouth while you sleep. It will relieve tension on your TMJs, relieving your jaw pain and even reducing teeth grinding.
Visit Us For Expert TMJ Help
Each of our guests at Brian C. McDowell, DDS is extremely important to us. Our goal is to provide everyone who trusts us with their care a high level of personalized treatment, including help with TMJ pain if needed. With our effective noninvasive treatment methods, you shouldn't have to continue in pain day after day. Come to us and receive the expert help you deserve. Dr. McDowell has received advanced training in treating TMJ problems, plus we use a sophisticated computer program for analyzing the muscles in your face. The combination of his skill with this program allows us to relieve your TMJ symptoms, including jaw pain and tenderness, jaw popping, teeth grinding, and unexplained headaches.
Here's how we can help:
We will use a computer program called BioPak to measure the muscle activity in your head and neck.
We'll place electrodes (a completely pain-free procedure) on the muscles we want to analyze.
From the results of the evaluation, we can have a custom oral appliance made to address your TMJ problems.
Your appliance will fit comfortably in your mouth, relieving tension on your TMJ and helping to ease your pain. The appliance will also keep your top and bottom teeth apart so that you don't grind them in your sleep. Teeth grinding, or bruxism, can damage your tooth enamel over time, requiring restorative dentistry to correct. Stopping this habit now can help prevent additional pain and expense later on.
Improve Your Jaw Function With TMJ Therapy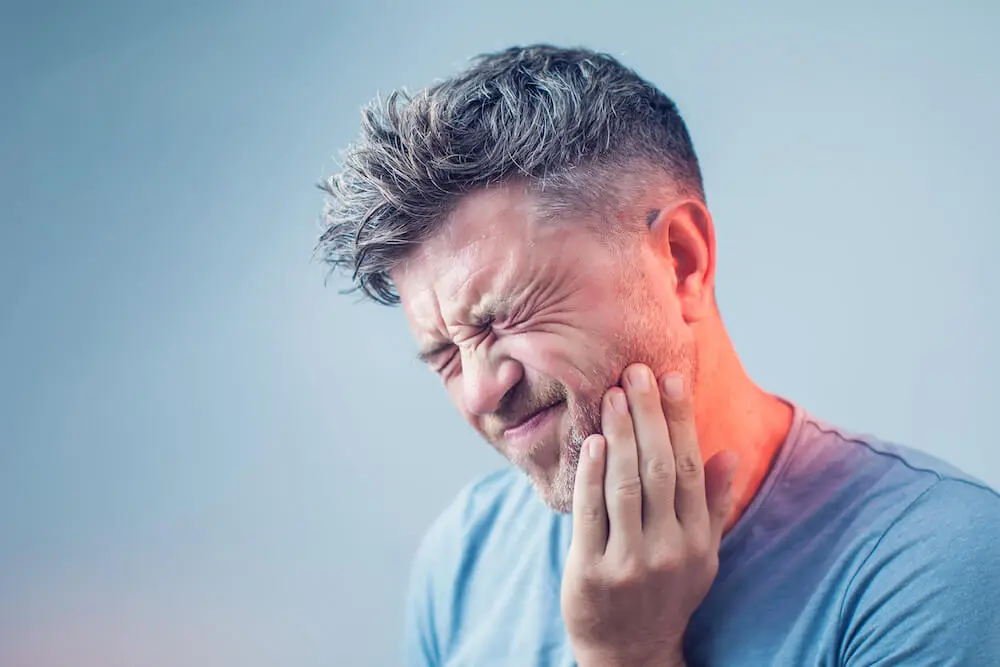 Your temporomandibular joints (TMJ) sit on either side of your head. These joints attach your jaw to your skull and allow you to open and close your mouth for routine daily activities like eating, talking, and yawning.
Researchers aren't certain why it happens, but these joints can become inflamed and irritated. When they do, you can experience a significant amount of pain. Things you take for granted each day, like enjoying your favorite foods, can suddenly become unpleasant and next to impossible to do comfortably.
How long does TMJ treatment take?
There is no standard length for TMJ treatment. It depends on many factors, including the severity of your symptoms. Since a mouthguard not only relieves TMJ pain but also prevents damage to teeth caused by grinding, many patients make it a permanent addition to their bedtime routine.
Schedule A Consultation At Brian McDowell, DDS
Call our TMJ specialist today at (978) 252-2049 to schedule a consultation with Dr. Brian McDowell. With our advanced training, experience, and leading-edge technology, we help patients with TMJ pain from Fitchburg, Leominster, Westminster, Gardner, Lunenburg and many surrounding areas.