Maintain a Healthy Smile With General Dentistry in Fitchburg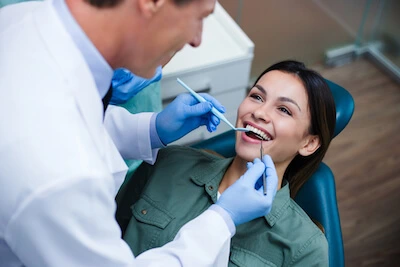 It's natural to want the best smile possible. And one of the best ways to ensure your smile looks great is through routine visits to the dentist. At Brian C. McDowell, DDS, we enjoy helping each of our guests maintain great smiles and healthy mouths through general dentistry treatments and regular exams and cleanings. With over 30 years of experience, our cosmetic & general dentist will keep your teeth clean and healthy with regular dental exams and teeth cleaning appointments in Fitchburg.
Why is general dentistry important?
General dental treatments are important because it is the first line of defense against many common dental problems such as cavities and gum disease. Regular checkups twice yearly allow us to monitor your oral health and provide early treatment for these problems before they can worsen and cause more extensive damage.
Our Fitchburg general dentistry allows us to:
Keep your teeth clean and bright
Catch and treat oral problems early on
Provide preventive smile care when necessary
Give you more confidence that your smile looks great
Prevent the need for more extensive dental work later
Help you avoid painful dental emergencies
What Is General Dentistry?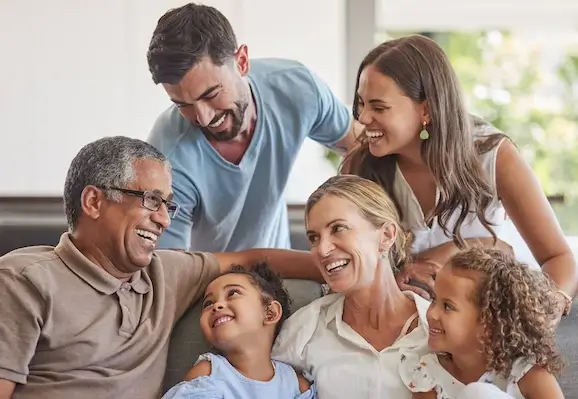 General dentistry includes a range of dental services designed to keep your mouth healthy and your teeth in good shape. It includes routine dental cleanings and exams, gum disease treatment, and inlays and onlays to preventive services like fluoride treatments and tooth sealants. We also offer Fitchbirg patients, custom athletic mouthguards, and therapy for chronic problems like bad breath and dry mouth.
Enjoy a Great Smile With Our General Dental Care
At Brian C. McDowell, DDS, the people who trust us with their smiles are so important to us that we prefer to call them guests rather than just patients. So, when you visit us, we'll treat you like a guest in our home. We'll provide you with personalized dental care that we hope will exceed your expectations.
One of the ways we help our guests enjoy optimal oral health is through our general dental care. Along with proper brushing and flossing at home, these services form the basis of a good dental hygiene program and will allow you to maintain your best smile yet.
Below are a few of the general dental treatments we offer:
Dental Cleanings and Exams – It's essential to visit us every six months for a routine checkup. We'll clean and polish all your teeth and give you a complete dental exam, including checking for cavities using an electronic cavity detector.
Gum Disease Treatment – Dr. McDowell will use special instruments to perform a "deep cleaning" of your teeth and gums. He will remove plaque, tartar, and bacteria to allow your gums to heal.
Preventive Dental Treatments – We offer fluoride treatments and varnishes that can help prevent cavities and even reverse early-stage tooth decay. We may also recommend tooth sealants, thin plastic coatings that form a protective barrier against disease-causing bacteria.
Athletic Mouthguards – Our custom-fit mouthguards provide more protection, fit more comfortably, and last longer than store-bought appliances. Give your one and only smile the best protection you can.
Dry Mouth and Halitosis (Bad Breath) Treatments – Our team can provide advice and specialty products to help you manage both of these chronic conditions. Your mouth will feel better, and you can avoid embarrassing social situations.
Oral Cancer Screening – Oral cancer screenings are a very important part of the dental visit for our guests. With the advances in modern technology, we are now able to pinpoint the start of a potential problem much earlier in its evolution. The ability to do so is extremely important in being able to treat any issues prior to them becoming a major irreversible problem. Certain lifestyle choices can have a great impact on the health of tissues and your overall health in the mouth. If you are a smoker or heavy drinker, we will make sure that you get regular screenings when you visit our practice.
Can dental specialists practice general dentistry?
While a dental specialist is a dentist who has received additional training in a particular area, a specialist would not be your best choice to provide general dental care. By going to a Fitchburg general dentist who routinely treats common oral problems, such as Dr. Brian McDowell, you'll receive the best care possible for your smile. In addition, your general dentist will be able to provide the most knowledgeable treatment with optimal results.
Book A Dental Appointment At Brian McDowell, DDS
Our cosmetic & general dentist will help you maintain a radiant smile. Call us today at (978) 252-2049 to schedule your next dental visit or if you need a new dentist in Fitchburg! With over 30 years of experience, patients from Fitchburg, Lunenburg, Westminster, Gardner, Leominster, and many other surrounding areas come to Brian C. McDowell, DDS for cosmetic & general dentistry treatments.