Meet Your New Dentist in Fitchburg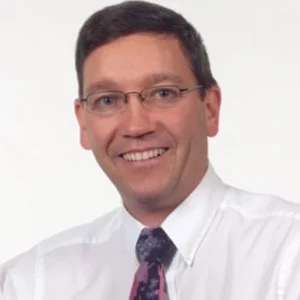 Dr. Brian McDowell is a graduate of The Ohio State University College of Dentistry. He received his Doctor of Dental Surgery degree in 1991. Upon graduation, he returned to the Fitchburg/Leominster area to begin his practice. Later that year, he assumed the practice of Dr. Robert Smith in Fitchburg. He then assumed the practice of Dr. Paul DeLisle and has continued his practice at our Fitchburg location since 1998.
Dr. McDowell's philosophy is for our team to care deeply about who you are: your oral health, overall health and wellness, happiness, and self-esteem. He creates personalized treatment options to meet your specific goals and provides the highest quality of care in a relaxed, comfortable environment. Our guests value and appreciate his outstanding dentistry. This guest-focused outlook is one of the reasons he has been awarded first place as the best dentist in Central Massachusetts by the Telegram & Gazette.
Dr. McDowell keeps up with the latest techniques by attending several dental conferences each year along with advanced education at the Las Vegas Institute for Advanced Dental Studies. He has been awarded the designation of LVIF, Las Vegas Institute Fellow, for completing the Core series and demonstrating understanding of this knowledge. He is honored to receive this designation and to be able to use this information with our guests! Other affiliations and awards include:
Fellow, International Association of Physiologic Aesthetics (FIAPA)
Member, American Dental Association (ADA)
Member, Massachusetts Dental Society (MDS)
Secretary and member, Wachusett District Dental Society
Best of Central MA, Dentistry, 2016 and 2017
He is also an advisor to the Montachusett Regional Vocational Technical School Dental Assisting Program and to the Mount Wachusett Community College Dental Hygiene and Dental Assisting Program.
Dr. McDowell's advanced training qualified him to coauthor the bestselling book A Reason to Smile: Fixing Broken Confidence with Cosmetic Dentistry, written by twelve of the country's top cosmetic dentists. He was approached by the publisher to contribute his exceptional knowledge on restorative and cosmetic dental treatments such as teeth whitening, dental implants, and veneers so readers can get their questions answered and start working on their best smiles yet.
Dr. McDowell resides in Leominster with his wife, Diane, and his three sons, Justin, Timothy, and Jeffrey. In his personal time, he enjoys skiing with his family during the winter and golfing during the warmer weather.