What Are Dental Veneers?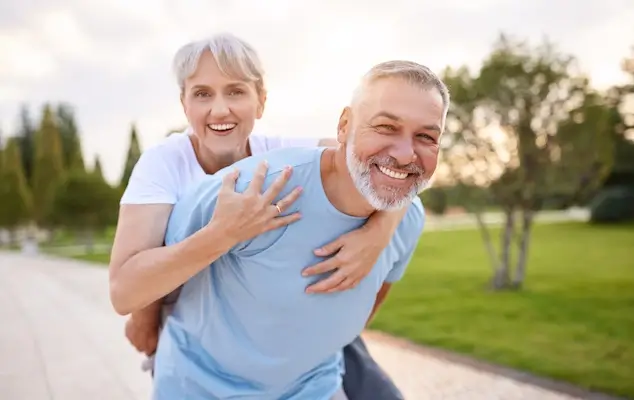 Dental veneers, commonly referred to as porcelain veneers, are a popular option for enhancing the look of your smile. These thin, porcelain, translucent laminates adhere to the front of your natural teeth, creating a beautiful smile without needing aligners, whitening, or dental surgery. While Dr. Brian McDowell generally uses veneers to cosmetically improve the overall look of the teeth, he can also use porcelain veneers to replace composite bonding and resolve other dental issues.
Our dental office, Brian C. McDowell, DDS offers high-quality dental veneers to solve minor imperfections. This highly efficient procedure will leave you with a beautiful new smile that looks and feels natural. If you're looking for an experienced cosmetic dentist in Fitchburg who can give you the smile you deserve, contact Dr. Brian McDowell, who has over 30 years of experience and advanced training. We work tirelessly to ensure that our patients receive the best care possible.
Benefits of Dental Veneers
When you get porcelain veneers, you can expect an immediate improvement in the shape and color of your teeth. Our cosmetic dentist, Dr. Brian McDowell, may use veneers to lengthen small or misshapen teeth, whiten discolored teeth, and to fill in gaps between teeth. Dr. McDowell can also use veneers to disguise chipped or worn teeth and protect them from further deterioration or damage.
A thin shell made of porcelain is manufactured to cover the front and the top of the tooth. Unlike temporary veneers, porcelain veneers perfectly fit your natural teeth. With proper oral care, they can last a lifetime. With the help of veneers, Dr. Brian McDowell can transform your smile, even when faced with complex dental issues.
During a porcelain veneer treatment, your teeth and gums are mainly left untouched. Instead of removing and replacing your teeth, porcelain veneers enhance your natural smile and do not replace missing teeth like dental implants or dentures.
Candidate for Porcelain Veneers
At our dentist office, Brian C. McDowell, DDS, we use porcelain veneers to correct a variety of dental problems, including:
Discoloration
Chipped teeth
Misshapen teeth
Worn-down teeth
Tooth gaps
Porcelain veneers are usually more resistant to stains than plastic or resin veneers. Porcelain veneers also better resemble the light-reflecting properties of natural teeth. For this reason, it's an excellent idea to talk to your cosmetic dentist about which veneer material will be best for you.
Additionally, you'll want to discuss your treatment goals with your dentist during your initial consultation. Then, if you have any questions or need help deciding, our experts are happy to assist you. Dr. Brian McDowell has plenty of experience working with different types of dental veneers. He can help you make a decision that makes you feel confident.
Schedule A Personalized Consultation Today
Contact dental practice at (978) 252-2049 to schedule a porcelain veneer consultation with Brian C. McDowell, DDS. With over 30 years of experience in cosmetic dentistry, we treat patients with dental veneers from Fitchburg, Lunenburg, Leominster, Westminster, Gardner, MA and many surrounding areas.